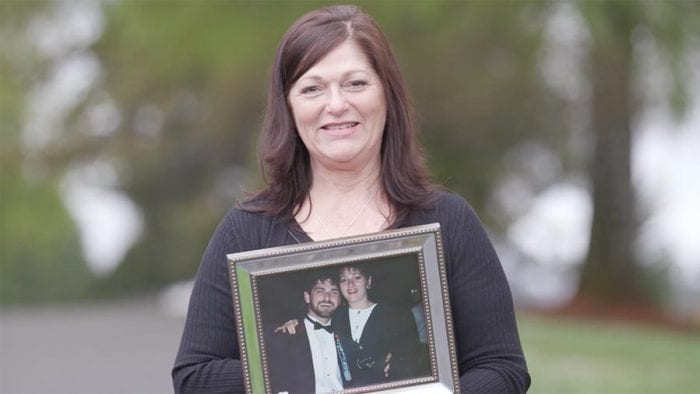 Funeral services can be as simple as arranging private graveside ceremonies, or they can be more elaborate, including multiple events such as a casket viewing (or wake) prior to the funeral, followed by a procession to the cemetery. You can choose a more traditional funeral format or completely customize the experience to your desires. Whether you opt for formal or informal, traditional or modern, with an intimate or large gathering, BONNEY WATSON can give you many options to consider, and help you plan a funeral service that is both distinctive and memorable.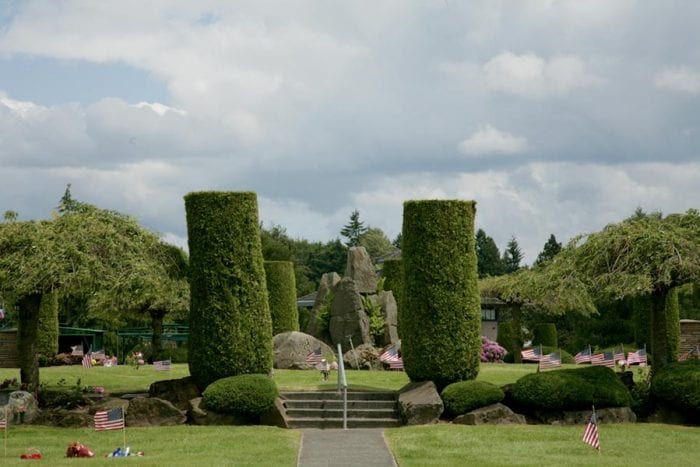 Why Do Families Opt for Funeral Services?
Funeral services, in contrast to memorial services, are ceremonies with casketed remains present. Families choose the type of service they want based upon a number of different factors. Oftentimes, families will opt for a funeral service over another type of ceremony based on:
Personal preferences and ideas regarding the timing of the ceremony and disposition/presentation of remains, as well as the perception of healing and necessary steps to take for personal mourning.
Family tradition, enabling families to uphold long-held traditions and honor life in a way that feels more comfortable and familiar.
Religious or ethnic traditions to opt for a funeral service with the body present, commonly seen in Roman Catholicism and other Christian denominations.
For many families, it is important to have their loved one's casketed remains present for the service to gain closure and promote healing, enabling them to more effectively accept the reality of death. For others, however, a memorial service — which often occurs later and does not have the body present — or celebration of life feels a more appropriate ceremony for their own personal grieving and healing process.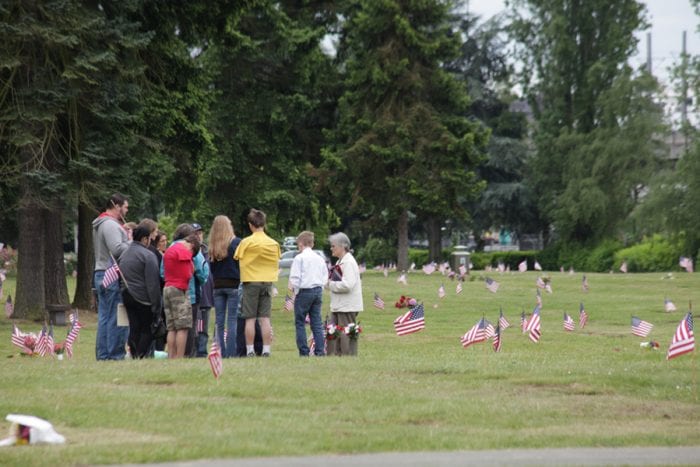 Why Choose BONNEY WATSON?
BONNEY WATSON is the only funeral services provider that offers a written promise to every family, that we will do whatever it takes to serve your family in the most personal way possible. As a family-owned company, we have never been unable to serve a family due to limited resources. If for any reason we are unable to uphold this promise, we will take responsibility for finding someone who can.
Funeral Homes & Independent Venues
BONNEY WATSON owns and operates two funeral homes in the Puget Sound area, including our location at SeaTac which offers families the convenience of having a funeral home, reception center, crematory, and cemetery all at the same location. We also collaborate with event planners and independent locations to offer a variety of other venue choices.
Your BONNEY WATSON funeral director will guide you in making important decisions based on things like the size of your guest list, proximity preferences to your home or place of worship, and the nature of the service you desire for your loved one.
Exceptional Funeral Services
While many organizations provide similar services and leverage price as their ultimate measure of success, BONNEY WATSON aims higher. We deliver unparalleled experiences, and every effort we make is in service of that. Whether the ceremony is modern, ancient, intricate, or unique, we ensure it is treated with the utmost dignity. We help our clients celebrate the lives of friends, relatives, and loved ones in whatever meaningful way they choose, treating every family as if they were our own.
BONNEY WATSON enters every client relationship with "yes" as our top priority. We listen, educate, make thoughtful recommendations, and inspire trust through compassionate interaction that normalizes conversations about death to comfort our clients. We imbue every ritual, no matter how simple or complex, with respect and meaning, and would be honored to be your choice for funeral services.
Visit our virtual casket and urn selection offerings.
Questions About Our Funeral Services?
Submit the form below or call us at (206) 242-1787.
Seattle Funeral Services – Frequently Asked Questions
What is the purpose of a funeral or memorial service?
Funerals and memorial services play an important role for those mourning the loss of a loved one. At BONNEY WATSON, we know that by giving surviving family members and friends a caring, supportive environment in which to share thoughts and feelings about the death, funerals and memorial services serve as a critical step in the healing process.
Regardless of whether your loved one is buried or cremated, the ritual of a funeral or memorial service offers many benefits:
Provides a social support system for the bereaved
Helps the bereaved understand that death is final and part of life
Integrates the bereaved back into the community
Eases the transition to a new life after the death of a loved one
Provides a safe haven for embracing and expressing pain
Reaffirms one's relationship with the person who died
Provides a time to say good-bye
Allows the bereaved to begin the healing process
What is a funeral service vs. a memorial service?
While the terms are sometimes used interchangeably, a memorial service generally means a service without the casketed remains present; on the other hand, a funeral service generally means a service with the casket present.
What happens at a funeral service?
BONNEY WATSON believes every service should be tailored to reflect the unique life of the deceased, and that includes upholding the rituals and traditions they find value in. Creating a unique funeral service means listening to the family and then making thoughtful recommendations based upon honoring the unique life of the deceased. This can be done a variety of ways, including selecting an appropriate location for the ceremony, deciding on who should participate in the service, and selecting special music.
Where can funeral services be held?
While funeral services were traditionally held in either a church or funeral home setting, many families now want venues that help reflect the unique life of the deceased. BONNEY WATSON works cooperatively with a variety of venues throughout the region to help families find the location that best suits their needs. Explore the opportunities.
I've never arranged a funeral or memorial service before. What do I need to know?
Nearly everyone needs to make or help make funeral arrangements at some point. This will not be an easy time, but we offer these tips for smart planning:
Be an informed consumer and ask questions.
Choose an independent funeral home like BONNEY WATSON.
Make sure your funeral director is properly licensed.
Discuss all service and payment options.
Make sure you receive a copy of the funeral home's General Price List. Be prepared; whenever possible, make decisions and organize details in advance of need.
Plan a personalized and meaningful ceremony to help you and others begin healing.
What do funeral directors do?
BONNEY WATSON's funeral directors are licensed professionals with specific education and training. They:
Make arrangements for the funeral or memorial service
Help you notify friends and family
Secure necessary permits and death certificates
Take care of the body
Coordinate all details with the clergy
Help arrange for burial or cremation
Notify your attorney if you need legal help
Help secure any benefits to which you may be entitled (such as life insurance)
Follow up after the funeral, helping you adjust to your loss
What type of funeral or memorial service should we plan?
Every family is different, and not everyone wants the same type of memorial service or funeral. BONNEY WATSON is well-known for helping families make arrangements that meet their needs and celebrate their memories and culture. Practices are influenced by religious and cultural traditions, costs and personal preferences. These factors help determine whether the service will be elaborate or simple, public or private, religious or secular, and where it will be held. You may also choose whether the body will be present at the funeral, if there will be a viewing or visitation, and if so, whether the casket will be open or closed, and whether the remains will be buried or cremated.